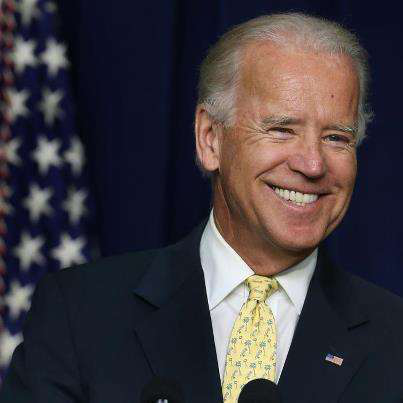 This wouldn't be the first time the current Vice President of the United States, Joe Biden, appeared in the Channel 19 halls. Back in 2008, when he and Barack Obama were running, we called out the actual circumstances of an item from his stump speech about a supposed drunk trucker who piloted a rig that killed his then-wife as well as a young daughter. (The Bidens had in fact likely just pulled out in front of the sober driver leaving little time for evasive maneuvers.)
Now, Andrew Kacynski with Buzzfeed has unearthed a Biden editorial from shortly after the 1972 crash in 1973 that suggests a bit more empathy with the nation's independent truckers than the 2008 comments would have suggested. That year, Biden set out with a driver on a route from Wilminton, De., to Hamilton, Ohio, to get a bird's eye perspective on the issues facing the independents of the day.
Stopping to survey the range in diesel prices along the route (between 36 and 54 cents a gallon), Biden noted a pervasive sense of isolation from potential fixes for the high-fuel-price problem from the more than 300 drivers he says he encountered then: "Dominating the entire discussion was the feeling … that the federal government isn't listening."
Sound familiar?
Considering all we've seen from FMCSA throughout the current administration, from the many listening sessions on hours as well as the issue of EOBRs and harrassment to an avowed attempt to engage the industry more directly in regulatory review, has it done better or worse than previous administrations?
My guess is while the show and process of outreach is great, on the back end we all could use a little more of what Biden seems to have had as a young Senator in 1973 — a willingness to get out of the office to see the realities where the rubber hits the road.
You can read Biden's 1973 editorial here.
ALSO:
On the BuzzFeed page where we first saw Biden's 1973 story about his ridealong, there's also a ridiculous-looking photo of Biden with an Ohio woman nearly in his lap — for the story of that, quite recent shot, see this page.