Owner-operator Jacob Phillips' Gainesville, Georgia-based business hauling steel trusses, mostly, on a step deck is driven on the chassis of this MX13 Paccar-powered 2016 Peterbilt 389 Phillips and his father-in-law took on as a project after locating the dented and dinged-up rig after a former life hauling logs.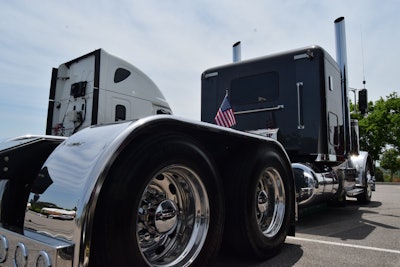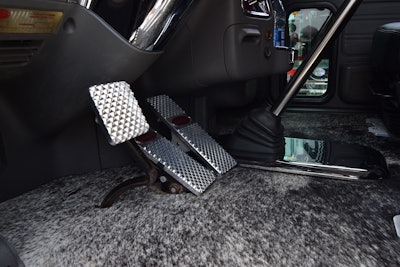 The tractor took its maiden voyage as the chariot that took Phillips and his now wife away from their wedding party at its nadir.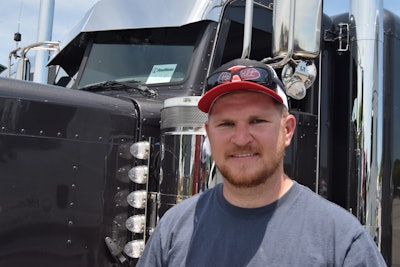 After a prior career with the local power company, Phillips has been full-time in the Pete since September of last year. He's got life by the horns, he said, "and I'm very thankful for it."
I caught up with owner-operator Phillips at the first annual Large Cars & Guitars truck show in Kodak Tennessee, in early May this year. Catch further rigs from the event via the following links:
**Darrell Estes' pair of custom Peterbilt 359s -- a 1984 and '87, both with rich histories
**Custom 2021 Peterbilt 'home away from home' with a 168-inch ARI big bunk
**In memory of John Visconti III: The custom 2020 Pete 389 glider of Casey Wendling
**'Ribbon Runner' cancer-awareness and tribute 1998 Peterbilt 379 dump making waves
**Meet the Lewis Transfer custom 2007 Peterbilt 379, with operator Andrew Reed