This week's
Overdrive Radio podcast
features a special spotlight on what a wild and wooly year it's been -- for all business owners in some way, it's sure, and no less for
Overdrive
's 2023 Small Fleet Champs
.
Asked to assess his business's biggest 2023 challenges, and efforts to address them, 3-10-truck division champ Bill Barhite, owner of Butterfly Xpress, laughed and noted, "That is a long list."
11-30-truck division winner Larry Limp of LNL Trucking cracked wise about freight and other difficulties: "I hate to even talk about them, because they might get worse."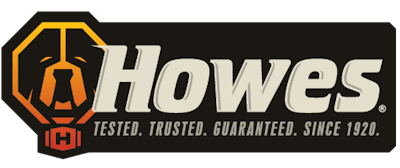 At once, he noted discrete challenges seemed to be easing up for his tanker fleet, after a three-week plant shutdown at one of his main customers reduced revenue significantly in October, compounded by slower-than-normal activity at others given the United Auto Workers' strikes at automotive plants over the same time. (His tanker freight, animal fat, is processed in some instances into gear lubes and other products for automotive applications.)
Limp and Barhite -- as well as Small Fleet Champ finalists Adam Johnson of K&D Transport and Wallace and Sons Transport owner Larry Wallace -- were speaking at a roundtable attendant to the NASTC conference to take stock of the year and offer insights to owner-operators and fellow small fleet owners among Overdrive Radio listeners and Overdrive readers.
Limp and Barhite are poised to make it through a rough freight economy with moves made in preparation for tough times -- having built their businesses with stability in mind with dedicated freight and/or direct customers -- and Limp's been minding his pennies when it comes to cost by closely managing small extensions of his typical conservative maintenance intervals.
Johnson and Wallace, experiencing less drop-off in freight from their own customers, meanwhile, navigate tough recruiting challenges. Both owners expressed greater willingness to entertain operator candidates with less experience, training rigorously themselves in order to ensure "quality over quantity," as Johnson said. "I need five more drivers, yesterday."
[Related: How owner-operators can avoid joining the 'capacity reduction' ranks]
He may be able to take advantage of longstanding connections to independent owner-operators in K&D's network with the company's small brokerage division. Yet "even in the last month or two we've revamped our training procedures and policies," he added, now "willing to hire guys without [a lot of flatbed experience] and train them" in the operation. "I've got two guys now who will run with" a new hire for two-three weeks, a month or longer, he noted. "However long it takes."
Wallace spoke to the strengths of all the business owners involved in this year's competition with his own story of shifts to bulk freight as dry van loads he'd been moving last year began to fall off in volume -- and rates. During all of that time, "every day I'm in my truck riding, going to this place, that place, giving out my business card, and it worked," he said. His central customers today are a direct result of those business cards, and a testament to his willingness to pivot to take advantage of opportunity.
"Phenomenal job,' said Barhite. "Every one of these gentleman at this table knows how to adapt," to pivot toward opportunity before the worst happens. "I've seen lots of carriers go out of business because they refuse to change their business model," even in the face of clear indications of a big market swing to the negative.
This year's Small Fleet Champ finalists no doubt stand as a testament to the opposite. Here's hoping you garner plenty from our conversation with all four in the podcast:
Read about all 10 of this year's Small Fleet Champ semi-finalists in addition to the final four via this link.
[Related: Parasitic costs: 15 ways to eliminate and save, build value]
Transcript
Speaker 1: The fleets you're about to meet, they all may be champs to me, but only two of them are going to leave with the title belts. So, are we ready to rumble?
Todd Dills: Welcome to the Overdrive Radio podcast edition for November 10, 2023 in the podcast feed, and hitting the world-famous overdriveonline.com November 13th, Veterans Day. With a special spotlight of sorts today on what a wild and wooly year it's been for everyone some way, no less for Overdrive's 2023 Small Fleet Champs.
I'm Todd Dills, and as I noted up at the top of our last podcast, last week at the National Association of Small Trucking Companies' annual conference, we recognized four finalists as well as several other past semi-finalists, finalists, and champs in attendance at the event. I also took the opportunity to sit down with this year's four contenders just ahead of the Thursday night dinner and presentation of the two category awards in the final round. With a particular topic of discussion in mind.
Now, a challenge that you've been presented with this year, whatever it is. Or not just a, the biggest challenge you've been presented with this year.
Bill Barhite: That is a long list.
Todd Dills: And how you are working to address it, whether you've succeeded in that regard or not.
Larry Limp: I hate to even talk about them because they might get worse.
Todd Dills: Yeah, there was no shortage of good humor among all on hand, that's sure. In spite of big freight and rates challenges amid ongoing slowdowns for some of the fleets, amid recruiting challenges for others, insurance increases, equipment costs, reckoning post-COVID as truck values have fallen precipitously, relative to premium prices paid at the height of the pandemic boom period.
On the other side of a break for a word from Overdrive Radio's sponsor, Howes, we'll sit down on this conversation with four exceptional small fleet owners. Well, three really from the side of the NASTC show. The fourth-
Adam Johnson: This is Adam Johnson here with K&D Transport. We're out of Spring Valley, Wisconsin.
Todd Dills: …you'll hear in a bit of a different audio recording set up. K&D Transport's Adam Johnson had one of those nightmare air travel days getting to Nashville last week, Thursday. He couldn't join the rest of us in the moment ahead of the event that night, making it to the NASTC conference just in time for the evening's presentation and not much else. Our conversation about K&D's biggest challenges this year was conducted earlier this week over the phone. Here he is again.
Adam Johnson: This is Adam Johnson here.
Todd Dills: That's what his audio sounds like, FYI. For comparison, meet the rest of this year's small fleet champs.
Larry Limp: Larry Lamp, LNL Trucking, Bedford, Indiana.
Larry Wallace: Larry Wallace, Wallace and Sons Transport of Henrico, Virginia.
Bill Barhite: I'm Bill Barhite with Butterfly Xpress.
Todd Dills: Okay, here we go.
Automated: Stop fuel from gelling this winter with Howes Diesel Treat, North America's number one trusted anti-gel. Right now, you need Howes Diesel Treat more than ever, not only to keep you gel-free, but to fight the shortcomings of today's ULSD by adding vital lubricity, removing water, and preventing deposits. The only guaranteed anti-gel on the market, Diesel Treat also boosts fuel economy and improves performance. This winter, do yourself a favor and add Howes Diesel Treat at every fill up. Visit HowesProducts.com for more information.
Todd Dills: You can find much more about Howes Diesel Treat at the website. Again, that's H-O-W-E-S, HowesProducts.com.
Speaker 1: [inaudible 00:03:45] all the way from headquarters in Bedford, Indiana, LNL Trucking owner Larry Limp, [inaudible 00:03:52], starting out locally in Indiana and going over the road in 1983. He bought his first truck in 1984 and has remained an owner-operator almost continually since. In 2001, Larry filed for his authority [inaudible 00:04:17]. He's been operating as LNL Trucking out of Bedford ever since with a mind the pennies philosophy around cost control has served him well through periods of growth. His liquid tanker business now sits at 12 trucks and employs as many drivers in addition to himself, moving animal fats and other commodities from [inaudible 00:04:35] shippers in smooth bore rear unload trailers.
We spoke recently to one of those customers, an insecticide producer, headquartered in Michigan, who called LNL Trucking a real problem solver in recent times. Series of service issues from other carriers moving a particular product from the St. Louis area risked shutting their plant down numerous times. LNL now delivers that product a few times a week. The reliability has moved the issue well down the line from number one on the company's list. What's more, this rep called LNL overall is his number one carrier. He described Larry Limp's old school approach to business relationships as a rare breed in his experience.
A little bit of a fun fact about Larry. In 2022, he served as chairman of the Indiana Motor Truck Association's board and he stresses the importance of being active in truck association like NASTC. Here's how he put it. "If you're not at the table, you're on the menu." LNL Trucking.
Larry Limp: We've had so many difficulties this year. We started off like a ball of fire, everything was great. The second quarter with a bloodletting. The third quarter had been a bloodletting. Fourth quarter doesn't look much better. Trying to find resources for 2023 hasn't produced anything. People want to talk about maybe what they might have to do in 2024.
Todd Dills: Speaking in terms of just the freight.
Larry Limp: Just freight, yeah. Yeah, I don't know, it's just been an ugly year after. I mean, the first quarter was fantastic but ever since then it's been, hold on.
Todd Dills: Everything's been slowing down.
Larry Limp: That's a ledge that you're standing on, it's about to crumble. So far we've been able to cut, not cut corners, but find places where we could save money too.
Todd Dills: Such as?
Larry Limp: It's every place that we found that we could save a few pennies has been, I think it's going to pile up on us and come and bite us on the tail because we're extending service periods a little bit longer, which is, I never have thought was a good idea but desperate times require some desperate moves.
Todd Dills: How long are you extending?
Larry Limp: We're already on 30,000 mile oil changes, so we've moved on out to about 35,000 as a general rule. We're running tires maybe another 32nd or 2/32nds longer than what we used to. Differential transmission gear lubes, that sort of stuff, we're putting them off a little bit further, a little bit longer time between bearing adjustments. Just trying to hope that it doesn't bite us at the end, but to have money to operate on right now. Just holding off a little bit on some things.
Todd Dills: Yeah, it's funny with these stories and evaluation I do of all you guys, I call the customers, but pretty much everybody that I talked to was like, no they're great, but then you talk to them a little longer and they're like, oh yeah, everything's slowed down. Their businesses are slower.
Larry Limp: Yeah, we went from averaging probably 55, 60,000 gross revenue a week, to the month of October we averaged 15.
Todd Dills: Oh my gosh, really?
Larry Limp: Yeah. But the bills are still at the prior.
Todd Dills: That's huge.
Larry Limp: Yeah, it is, it is. A deal that went into a three-week shutdown for plant maintenance and inventory reduction, and they shut down at the same time UAW shut down. The product we haul goes into a lot of cutting oils and gear lubes and that sort of stuff, so …
Todd Dills: That really slows you down.
Larry Limp: So [inaudible 00:09:00]. I think UAW has started back to work now or agreed to the contract maybe, I don't know. Yeah,
Todd Dills: That was the news recently, except for-
Larry Limp: Maybe some of that stuff will start picking back up. We're starting to see just a little bit uptick right now but at the time that it starts to uptick, then we've got Thanksgiving, that's going to come in there and mess up a week. Then three weeks later we'll have Christmas to mess up a week and New Years, and-
Bill Barhite: This year has just been a bloodbath. Oh my goodness, a bit crazy, but I had learned some lessons from COVID. When COVID happened and they shut everything down and everybody, I mean vans were pulling 60 cents a mile. I saw the writing on the wall and so it was time to start getting more heavy duty into my networking and dealing with direct shippers and that's what saved us this year. If I did not have my dedicated accounts and my rates didn't change, it would've been brutal.
But I agree with this gentleman over here. Recruiting is extremely difficult. We did lose people because my drivers got, and my contractors had gotten used to COVID rates, they got complacent. I mean when you're used to $5 a mile and you go down to $2 a mile, then they're not willing to stick around and they jump ship. The market, you guys know, man, the market has its natural ebbs and flows. It goes up, it goes down. We're at the lowest part of the market right now. It will change, we just don't know when. No one has the proverbial crystal ball that knows what's going to happen next and when you jump ship, it's like cashing in your stocks. You lose everything you had invested in-
Speaker 1: [inaudible 00:11:01] Butterfly Xpress out of Silt, Colorado. Welcome to the stage, owner Bill Barhite and owner-operators leased on James LeRoy, JD Burton and Michael McClellan.
Bill manages Butterfly Xpress with his wife Karen. He's still managing in part from the driver's seat in their 2023 Volvo. They launched the company in 2013, had a long career doing other, not doing other things, but behind the wheel in various other rules, and they've steadily grown the business over the decades since. If you ever need to know what it takes to build a trucking company headquartered in Colorado, in part with freight originating from some dedicated runs out of Miami of all places, look no farther than Bill and Karen. Their core group of leased owner-operators starting out [inaudible 00:12:03], yet in 2021, Bill began transition freight sourcing [inaudible 00:12:10] with dedicated lane of in-demand, sought after customers. Butterfly Xpress prides itself in benefits it offers to the fleets' contractors, which includes insurance and various taxes and fees paid by carrier, a healthy percentage compensation package.
One owner-operator leased on gave kudos to Bill Barhite for his work as a mentor in truck ownership, calling Bill a man "willing to work with you and help you out as much as possible, and that's a godsend. I worked with other people where I wasn't even worth my time." Barhite's given the operator "a lot of great advice and I really appreciate that." Bill Barhite, Butterfly Xpress, James LeRoy, JD Burton, and Michael McClellan.
Bill Barhite: But the guys we got coming in now, what makes really... They're looking at this market, it's like, I don't know. They want to make that investment, but fortunately we got all nine trucks running and people are happy and we'll have to just wait and see.
Todd Dills: Yeah, that's right because you've got 10 trucks, but one of them, you guys, you and your wife Karen-
Bill Barhite: Yes, technically yes, 10 trucks, but I have nine owner operators and us.
Todd Dills: How is it trying to manage all those, help manage all those schedules from the seat of the truck? I've got to ask, because Larry Wallace over here has four trucks and he is not driving at all anymore, right?
Larry Wallace: Pretty much, no.
Bill Barhite: I'm lucky, my wife has her CDL, so when she's driving I'm on the computer, yes. Funny is this last month until we were waiting for... Get the last truck filled in, my wife Karen, decided it would be a good idea to go ahead and she would take one and I would take one and try to load them together at the same time, same places. Wow, that was really difficult. With this market, trying to find two loads for the same place, going to the same place, loading my truck, loading her truck, and trying to keep her behind me, but we did it. But the business we have now, it's strong, we're doing okay. We have lots of reserves left over and we're willing to, if we have to take some money out of reserves to put it into the business we will, but right now it's so far, knock on wood, we haven't had to.
I have seen the revenue reduction on the spot market, but not with our contracts.
Because my contracts don't cover everything. I still have to use spot market to move one truck from one area to another. Yeah, we've seen drastic drops in the rates actually almost getting on the brokers like seriously, dude, really, this how you going to play it?
Larry Wallace: My challenge now is driver recruiting. Finding people that don't want a tailor-made job. They come and they want to set their own hours and they want to come in and tell you how to run your business and this and that. So, that has been my challenge honestly, this, dealing with the recruiting process.
Todd Dills: Okay, because you put on a truck this year, another one?
Larry Wallace: Yes, sir.
Todd Dills: Who did you end up hiring for that?
Larry Wallace: Well, I had always... One of the female, I wanted to be a diverse company so I hired a female and she worked out for a while, but it came a point where she was complaining and making up stuff and so that didn't work out, but.
Speaker 1: In the east corner, hailing from Henrico, Virginia, is Wallace and Sons Transport owner, Larry Wallace.
Wallace is a third generation trucker with a versatile skillset, including a knack for working on old Detroit and Caterpillar engines. He's got a sweet and savory little niche carved out hauling bulk bakery residuals and more, with now a total of three trucks in the fleet. Actually that's not true, four, he added one this year.
[inaudible 00:16:34] then went straight out the deep end into land clearing and wall haul. Here Wallace had his trial by fire hauling timber up and down mountain roads and becoming a master of the machine in the process. He traded a windshield and shifter though for a desk and a computer a few years back at Wallace and Sons, and keeps close eye on operations and sales, yet he's still able to lead by example. Customers laud his ability to step in and fill the gaps when needed. The bakery residuals work, it's mostly short hauls, very predictable. If the customer wanted Wallace for that same haul, he's "responsive and manages the team well so that they can deliver on our needs. His name is just not in my mouth or in my email, and when it's quiet, that's how you know it's going pretty well." Keeping quiet for the customer, steady and working with the operators as a clear mentor, Larry Wallace, Wallace and Sons Transport.
Larry Wallace: But as far wise as the freight, I mean we wrote rocking and rolling every day, strong. I mean, so-
Todd Dills: It's mostly for that one customer of yours, right?
Larry Wallace: Yes, that's a seven-day gig and it runs seven days. The only time it shut down is Christmas and Thanksgiving.
Todd Dills: They're not slowing down.
Larry Wallace: Nope, the pigs and the cows got to eat, so.
Todd Dills: Yeah, that's true, sure. Good place to be.
Larry Wallace: Yes, and that job is a huge blessing, so thankful for it.
Adam Johnson: We're busy, what was that, two weeks before we come down, I just went out and bought five more flatbeds and we're in the process of finishing two more trucks to put in the fleet. I have three or four, four more behind that to finish. I need five more drivers yesterday, now. So what we're doing now is if we can't find the good drivers that we need to fill the needs, we're going to reopen our brokerage and probably go with a couple of one-horse guys that I know that have been asking that they're struggling and slowing down. So I feel like we're going to step our game up with our brokerage and get a couple of these one-horse guys I've known for 20 plus years that are struggling and bring them on and hopefully help them out, stay alive.
All our dedicated freight that we have is because of the service. Do it better than all your competition, and that's always been our motto. That's what we've always tried to do. With that being said, we've maybe not grown to 50, 60 or 100 or 150 trucks like some of these guys have grown up to, but I really truly believe that you get a big bang for the buck with us. We can offer better paying jobs for employees, better equipment. Then with that being said, our customers, we represent our customers better to their customers, so that's always been kind of our goal there.
Speaker 1: In the other corner hailing from beautiful Spring Valley, Wisconsin, is [inaudible 00:20:07] K&D Transport dealer represented by four generations, fourth generation truck driver and third-generation owner managing the business, Adam Johnson is joined today by his wife, Kayla.
So K&D Transport caught the judges' eyes this year with stories of Johnson and company's creative thinking with flatbed LTL. Consolidating coils and big fairly light loads of palletized foam installation, helped the company in 2012 to go from staring down the barrel of closing up shop, to absolutely thriving when some of the other fleets were just struggling to get by. Since that time, Johnson's assumed much more responsibility for management of operations at K&D. His father is still involved in some of the day-to-day dispatch. Over four years, K&D doubled in size, 12 trucks was at the end of 2022, adding more operators this year, even as freight and rates have suffered, as we all know. We spoke to one among their customers that distribute structural steel, headquartered not far from K&D. One company that is absolutely integral to their operation and quote, "The perfect example of doing it right and doing it smart. They're awesome to work with, when we have a problem, we need something run, boom, they're here, good to go. They have phenomenal equipment and great drivers. Friendly, pleasant, knowledgeable. You can really depend on them and trust them." Adam and Kayla Johnson, K&D Transport.
Adam Johnson: We've had a few customers ask us to tighten things up a little bit for them and we have, I mean you have to. You got to be willing to give a little bit on the long-term side. I've watched companies try to strong arm their customers and when it gets in tough times like that and I find that if you give a little bit on the tough times. It might hurt a little bit or might sting a little bit upfront, but it's worth the long-term goal. You got to take care of your customers, if you don't take care of your customers, they're not going to take care of you. I mean, but there's also got to be a happy medium. You can't give the whole Christmas tree away either and expect to be in business tomorrow either. So there's a happy medium and then if you can't, explain to them why you can't.
We've had a few customers that wanted to tighten things up and we lost one account this year with a major fleet, not to talk names, but they came in and cut one of our dedicated accounts by $600 a load. I told them, I said we were at the point of raising the rates because they've kind of changed their loading system and it went from a half hour, 45-minute load time, to a three to four hour load time. And we never raised the rates on them for about a year dealing with this. And we were at the point now where it was like, we're going to have to charge them detention, really do something. Then another company came in and cut us by $600 a load and we had a meeting about it and we let the account go, you have to be willing.
Let it go. I mean, we were with them for over 20 years. We've had it happen two other times with the account and they've come back a month or two later and we've got the account back just because of the service. I truly believe that they are slow in that we won't see the account or even see a call from them until things actually pick up. I mean, because they're covering things. It's where we shine is when we were doing plant transfers from one plant to another. So when plant two was running out of product, we were just in time delivery, we're same-day delivery or next morning if we were loaded afternoon. So we always kept their line going. Well, if they're slow now they've got enough product, they can keep their lines going. So until they pick up, we probably won't get a call back from them, which is fine. I mean, you have to be willing to draw a line in the sand too.
Bill Barhite: You got to have your dedicated stuff. I mean, I'm running about 25% of our loads are load boards just to fill in the missing pieces. But yeah, there's nothing new here. These guys are smart and I hand it to them. You can't. The guys who are running load boards right now, I don't even know how they're still in business. I really don't.
Adam Johnson: Our biggest issue that we have is trying to keep our quality as high as possible, as far as employment, equipment and everything else. It's a struggle in today's market. Our niche has always been quality over quantity, and as we grow, we need to have quality drivers and top-notch guys working for us, which we do, but that's always been an ongoing struggle. Going through interviews, we'll have interviews with 10 different drivers and we might get one, maybe two good guys out of there that I consider up to our standards as far as running our equipment, cleanliness, dealing with our customers on a day-to-day basis. We kind of demand a high quality driver.
So, I mean we've really stepped up our game as far as in the last couple of years here is offering the insurance, the benefits. This year we're introducing paid time off. There's been talk about doing sign-on bonuses and some other things that we're still working on. I mean, our pay scale is higher than the average pay scale of all our competition in the area around here. So we just, with that being said, we do have a, I believe, offer a better paying job, but it is also a little bit more higher demanding because we expect more out of our guys too. So it's hard to find good quality guys out there, it really is.
Todd Dills: Insurance, have you guys seen increases on your insurance premiums?
Larry Limp: Oh, yes. Maybe 5%, not horribly.
Todd Dills: Not a big one, not a big jump.
Larry Wallace: Yeah, mine actually went down this year. I went with Great West. I don't know if your-
Larry Limp: Great West, yes.
Larry Wallace: Yeah, I went with Great West this year and mine actually went down with two additional trucks, so.
Todd Dills: That's excellent, right?
That must be just testament to the experience and just shopping it around. It sounds like you went with a new carrier.
Bill Barhite: It's also a possibility that his market and his commodity is way different than mine.
Larry Limp: We're tank, but non-haz.
Todd Dills: Do you pay a premium on insurance for that?
Larry Limp:My agent says I've got the cheapest insurance in the industry, but. I think this year we had a slight increase, but I think it was less than two points, which in all these years of being in business, I call it a premium creep, but I've never seen year over year stay the same.
Todd Dills: Right, it always goes up a little bit.
Larry Limp: Yeah, a little bit, yeah.
Todd Dills: Even if you don't add trucks.
You've done a fair amount of talk about recruiting, bringing on guys. You actually went out and you bought several trucks of your own.
Bill Barhite: I did.
Todd Dills: Then looked for people that were ready to make the jump to kind of toward truck ownership.
Bill Barhite: It was adapt or die. It was that right after COVID, you couldn't find a truck to save your life, but I had a good salesman who worked with me directly that got me trucks when no one else could. Do I regret it? Oh, absolutely. I regret it. Should have never bought those trucks, but if I hadn't, I wouldn't have 10 trucks right now, I'd only have four. So-
Todd Dills: Right, and with that you probably wouldn't be able to have the contracts.
Bill Barhite: I would not, I would not have the contracts I have now, absolutely not. So it was an investment. Yes, I took a loss on some of the trucks because when I bought them, they were... Well, I bought a 2020 Volvo 860 for $140,000 and three months later it was worth 50, when the market crashed, but the last four drivers we got were all by word of mouth.
Todd Dills: That seems like usually the best way.
Bill Barhite: With the ones we get word by mouth, they're the ones who stay.
Todd Dills: How about you guys?
Larry Limp: The recruiting is a difficult item for us. We can get people to show up and fill out all the paperwork and you think they're getting ready to get in the truck and then they'll send you an email in the middle of the night saying, "I can't take the job."
Bill Barhite: Oh my god.
Larry Wallace: Yeah, that happens all the time.
Bill Barhite: All the time.
Larry Wallace: Yes, it's crazy. I said, now why would you go through the whole process just to send a text message? Couldn't even call, send a text. You 100% right about that one.
Larry Limp: I don't get it, if you don't want the job. I'm not personally involved in this. I just got a job, if you want it, fine, if you don't, I'm fine with that too. I'm not going to be upset in one way or the other. I know I've got a good opportunity for you if you want to do it, but.
Todd Dills: I'd appreciate it if you would tell me before we go all the way down this.
Larry Limp: But the more times I go through that, the better I get at delivery. So it's practice for me, I guess.
Bill Barhite: Touche.
Yeah, trying to become a people reader. You're trying to, when you're interviewing, it's like, okay, this is going to be a great guy. He's going to be a great addition. Then I turns out, oh my gosh, what a mistake that was. Then you bring in someone who there's no way this guy's going to make it. He turns out to be your best guy. There's-
Larry Wallace: Then another thing I know personally, I got one guy he been for three years. He's my foreman, he's the one to deal with my other drivers because I find it easier for me to deal with one person than I had to deal with different personalities and things of that nature, but-
Todd Dills: Maybe he's got a pretty good talent for that it sounds like.
Larry Wallace: Yeah, I would say he's more of a people-person and like I say, I try to use my drivers, play them to their strength and he's a talker. I'm not a big talker. I know how to give a person we need to do and things like that.
Todd Dills: A lot of your work is local, right? So your drivers are probably working with each other and around each other a lot more than you guys.
Larry Wallace: Absolutely.
Larry Limp: Yeah, my guys, the only time they see one another is when they're at the shop.
Todd Dills: Yeah, if they happen to be there at the same time.
Larry Wallace: Well, sometimes I have two trucks following each other all day. Stuff like that, so.
Larry Limp: One that knows how to get there and the other knows how to get home.
Larry Wallace: With a new hire, Steve, he does all my training and stuff [inaudible 00:31:50].
Adam Johnson: Even in the last month or two, we revamped a lot of our training procedures, policies. I mean, we are willing to hire guys more without the experience and train them. There's downsides and positives to that. I mean, hiring a guy with a bunch of flatbed experience, it's great on one hand that you can put them in the seat and get them going, but then you got to break bad habits. With being said is, we're not a big fleet that here, this is how is we do it, do it, and there's really no one there to hold them accountable. We want things done a certain way here and we probably go a little bit over and above for our safety and our guys' safety. I won't, I don't tolerate people being dangerous, as far as when it comes to chaining loads down, strapping loads down.
Our biggest thing is, is get the most for your one step when I say when you go around the trailer. So think about your process, think about your system, and pretty much no matter what load you're hauling, get a system into play. This is how I walk around the truck, or this is how I bring the chains out. Get repetitive and when it's the same system that you have and it's the same check system when you're done, the final walk around of the truck, but we've really stepped that game up here this year. Then as far as the training process, I've got two trainers now that literally will run with a guy for a week, two weeks, three weeks, a month, month and a half if he has to. There's really no set time on the training process anymore, it's until we feel comfortable that they can do it and do it confidently.
Larry Wallace: Just follow him, yeah.
Bill Barhite: What a great job you are doing, man. That's awesome.
Larry Wallace: I tell you, it's a big change from when I was over the road running those dry vans. I was listening to your story about the truck you bought for $140. I went on and bought two dry vans for $50,000 a piece, and the next week, this company Atro, was selling for 30.
So then I... you lose in this stuff.
Bill Barhite: It sucks, man.
Todd Dills: It's at the height of [inaudible 00:34:18], right?
Larry Wallace: Right, yeah. I mean, you couldn't find a dry van when COVID was around. I mean, dry van was, I think was one of the most scarce trailers out there and I was lucky. I had bought one right before COVID and paid the regular price for it, but then I had a trailer to break on me. Break in half, never happened before but it happened, it broke in half.
Bill Barhite: Wow, no.
Larry Wallace: Yeah, it broke in half. So, replaced that one and got another one and was charged double for what I paid for the brand new trail I bought prior to COVID.
Bill Barhite: Was the same way for us. Right before COVID.
Larry Wallace: It's crazy.
Bill Barhite: I paid 78,000 for a brand new reefer and then literally four months later they were wanting 130, 140,000 for them and couldn't get one since. Now you can get them cheap.
Larry Wallace: Yeah, the new trailers I bought, I haven't put a load in them yet. They've been sitting in the yard.
Haven't used them because right when the bottom fell out, everything, I changed my lanes immediately.
Bill Barhite: That's the key adapt or die.
Larry Wallace: I changed, yep. I changed and I started pulling dump trailers, hauling the bulk. Then, I keep saying it's God man, because it was such perfect timing as the spot loads was going down and the same load I would get $1,700 for, they wanted to pay you $500. I was just getting stressed out and I got a phone call and that's when I picked up that dedicated contract hauling the animal waste. I mean, everything was just falling in place, I mean-
Todd Dills: Being available, being able to pivot with the resources to do so, right?
Larry Wallace: But you know the thing? Like I said, I give a lot of credit to God, but up until that point of everything transitioning from the bottom falling out the... Because I was strictly pulling dry vans, nothing else. Every day I'm in my truck riding, I'm going to this place, that place, meeting people, giving out my business cards, and it worked
Todd Dills: Every one of these gentlemen at this table knows how to adapt or die.
Larry Limp: You have to.
Bill Barhite: You have. I've seen lots of carriers go out of business because they refuse to change their business model. I admire the hell out you, man.
Larry Wallace: Thank you, man.
Bill Barhite: Dropping the vans and going with this other stuff to keep yourself going, that was awesome. Phenomenal job.
Todd Dills: You've got the vans, still?
Larry Wallace: Still got them.
Todd Dills: So you can do something with those.
Larry Wallace: Yeah, that's the plan. I'm watching it, I'm watching it, the industry, as soon as everything get back to where it was, if you get back there, then I'm going to get a couple more units.
Todd Dills: You can read more about all of our finalists and the winners, Butterfly Xpress in the 3-10 truck division, and LNL Trucking in 11-30 trucks, at overdriveonline.com/small-fleet-champ. There, you'll also find profiles of the rest of a 10 total semi-finalist field this year, all worthy businesses doing a whole lot right to not only survive year after year, thrive and grow just like the four we heard from here. It was a big thanks to NASTC for hosting us again this year. And to every small fleet owner out there making it happen week after week after week, hats off to you.