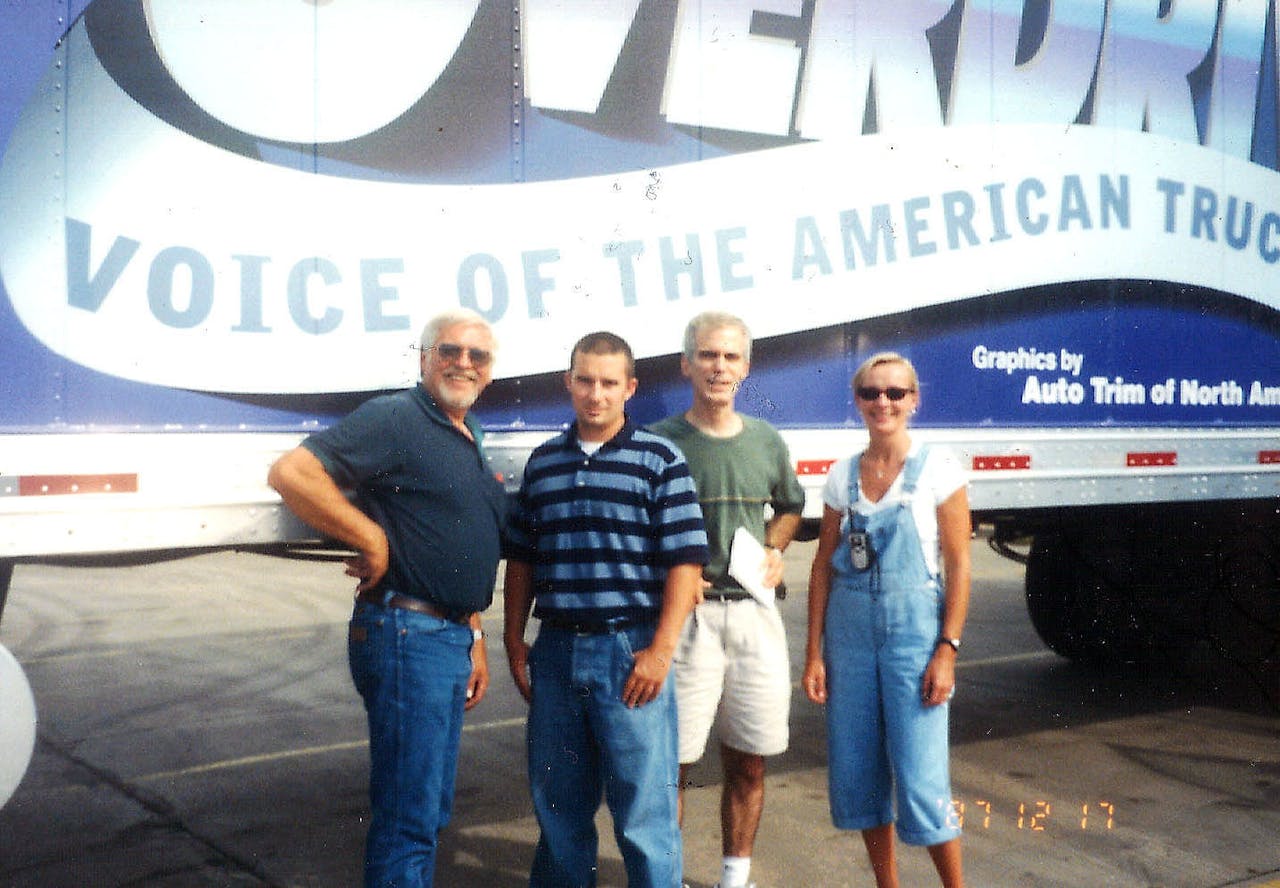 In my early years at Overdrive the magazine celebrated its 40th anniversary with a 2001 tour around the country, stopping at truck stops and hosting truckers to see a trucking history exhibit staged in the dry van. Editors and sales personnel joined driver Harvey Zander, left, well-known for his show trucks Icy Blu and Icy Blu II, in different segments as the tour progressed. Zander drove a new Volvo VN770, swapping out occasionally with me and other editors who had recently obtained their CDL. Joining Zander in one leg were, from left: Scott Miller, then a sales rep and now executive vice president for Overdrive publisher Randall-Reilly's Recruiting Division; me, then Overdrive senior editor and now editorial director; and Linda Longton, then Overdrive editor and now senior vice president of audience for Randall-Reilly.

Almost 23 years ago, as the internet was just beginning to gnaw into the backbone of traditional news media, I left the world of what many practitioners considered the only True Journalism: daily newspapers. I was suspicious that trade publishing would be little more than legalized prostitution, with writers pocketing fat paychecks as they produced hack copy to please advertisers.
That turned out to be a false alarm, but then there was the challenge of figuring out trucking. Like most newbie trucking scribes, I didn't know the difference between a gladhand and a deadhead, between a pigtail, a bobtail and a gooseneck. But learn I did. About trucks, truckers and the alternate universe they live in.
I got a special glimpse of that reality early on when some colleagues and I got our CDLs (training in a new Pete with an automated transmission, but hey, it worked). Though I'll be the first to admit that the gulf between getting licensed to drive a truck and actually working as a trucker is tantamount to the spread between learning to shoot a gun and engaging in full-scale ground combat.
Even after years on the job, I kept discovering why I could never be a trucker: The time apart from family and friends. The endless regulations. The daily hair-pullers of weather, congestion, road construction and logistical snafus. The poor treatment by certain carriers, shippers and receivers, brokers. The disdain from ignorant four-wheelers. 
At the same time, I kept discovering why so many owner-operators fall in love with their trucks and trucking in general. Passion like that you have to respect. I've met many a successful owner-operator, and I'm humbled by your ability to be not only driver but mechanic, entrepreneur, negotiator, bookkeeper, manager, cook -- whatever it takes to deliver the load, pay the  bills, stay sane. If only every American adult shared your sense of responsibility, hard work and independence.
As to that third item, I'll be celebrating this Independence Day as a newly independent bum – or retiree, to use the proper term. I'll truly miss the owner-operator world, but at 68, I look forward to chasing other interests, including some energetic young grandsons.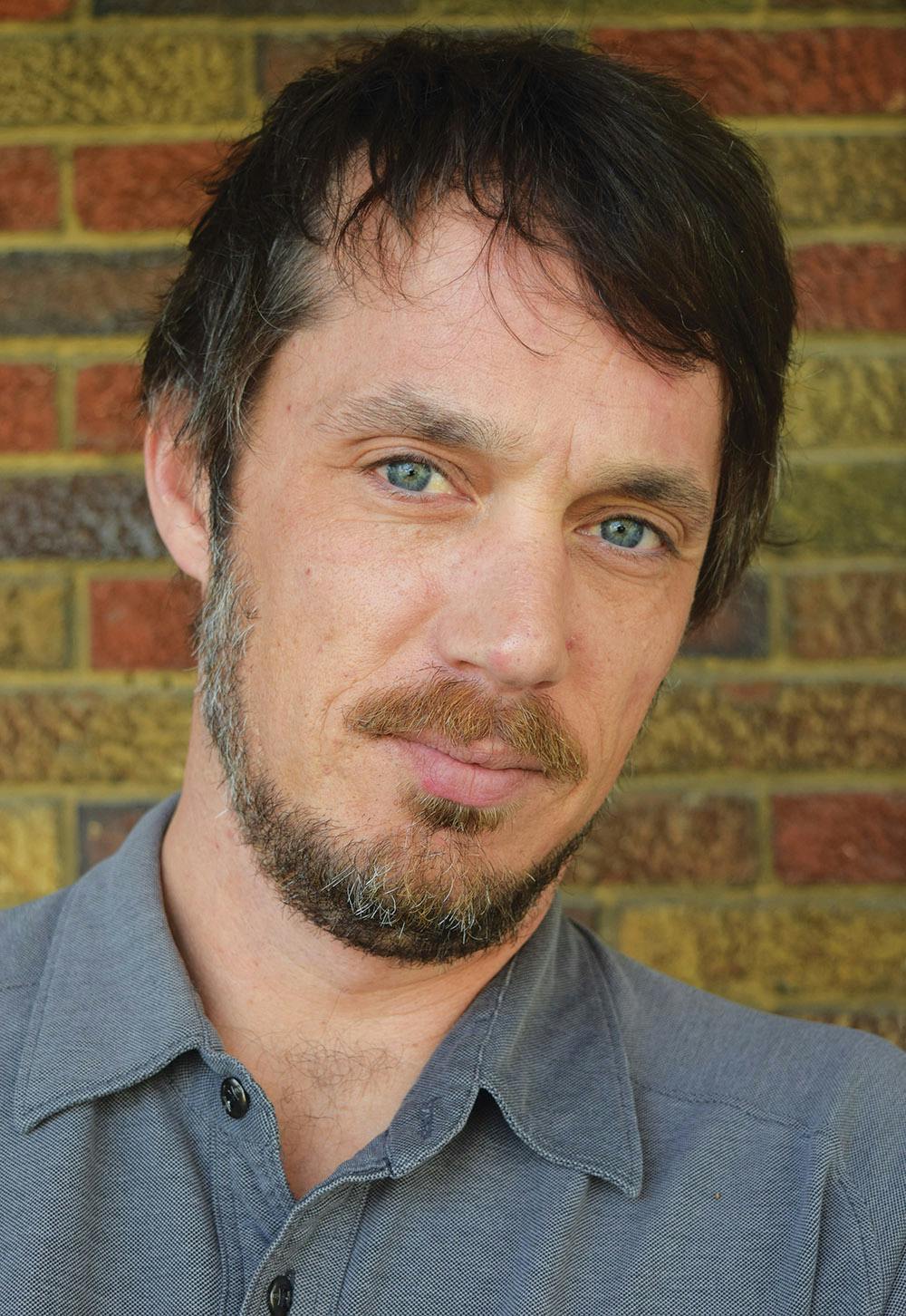 Senior Editor Todd Dills joined Overdrive in 2006.As of July 1, my colleague Todd Dills will be running the show at Overdrive. Many of you know Todd – largely because he's done such a great job of seeking out readers, spending hours on the phone and in person with you, understanding your world far better than I do. Todd will take on new responsibilities, but he'll still have lots of time to hear you out and bring your concerns to the Overdrive audience. And he'll continue to produce his in-depth, award-winning coverage of the business and regulatory issues that shape your world for better or worse.
Having known many of you as well, it's been my privilege to team with Todd and others in helping Overdrive be The Voice of the American Trucker. Owner-operators' role in the nation's economy is no less crucial than it was when Overdrive was founded 60 years ago. Your voice will continue to be heard.
[Related: Recruiting or retention? Why fleets small and large navigate toward guaranteed pay]