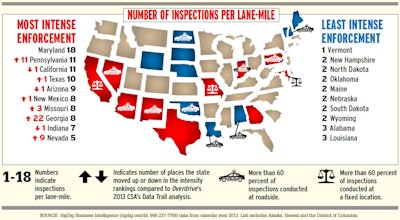 Overdrive delved through a web of analytics and a year's worth of news and features posted on OverdriveOnline.com to put together a list of the top 20 stories from 2014. Below are numbers 1-10. Part 1 — numbers 11-20 — was posted Monday. Click here to see that story. Drop a comment below to tell us what you think the top story of the year was.
10. Peterbilt's 75th anniversary, restoration of its first-ever truck
Peterbilt reached its 75th anniversary this year, and to celebrate, the company held a truck show in Stockton, Calif., where 351 Peterbilts spanning nine decades showed. Also in attendance was the company's first-ever truck, which Overdrive profiled in June. The truck was rescued from its grave in the desert and restored to mint condition. Click here to read more on the '39 model Pete.

9. Truck-involved Tracy Morgan crash ignites hours-of-service debate, spawns lawsuits
Just weeks after the Senate Appropriations Committee voted to attach an amendment to suspend some 2013-implemented hours-of-service provisions (see more on that below), a Walmart Transportation truck collided with a Mercedes Sprinter van carrying actor Tracy Morgan and others. The crash killed comedian James McNair and left Morgan and other passengers critically injured. The crash brought public attention to the restart rollback amendment, drawing intended challenges from some Senators and even spurring some celebrities to chime in on the hours debate. Morgan and Walmart Transportation are now squaring off in court, with Morgan claiming negligence on behalf of Walmart's oversight of its drivers.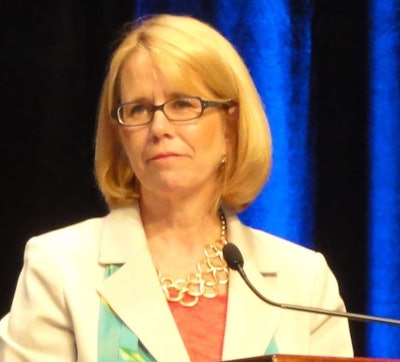 8. FMCSA Administrator Anne Ferro resigns
FMCSA Administrator Anne Ferro bid adieu in August to the trucking industry and her post as head of the DOT's trucking regulatory agency. She accepted the CEO position at the American Association of Motor Vehicle Administrators. T.F. Scott Darling took over in August as the agency's administrator.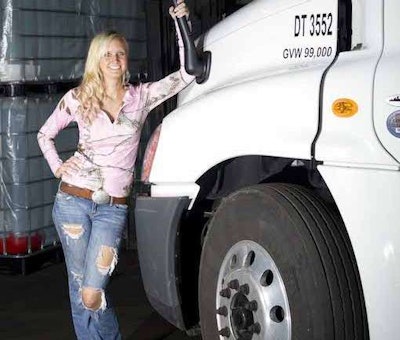 7. Overdrive's Most Beautiful winner relishes role of hard-working woman in a man's world
Lubricants hauler Emily Weymouth was crowned the winner of Overdrive's Most Beautiful contest in August. Overdrive profiled her and her operation the same month.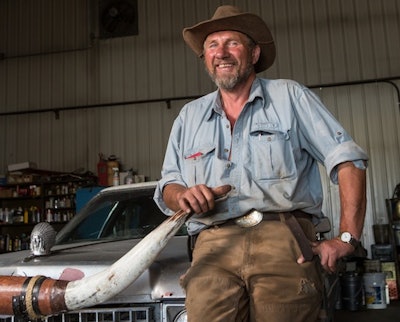 6. Checking in with Ice Road Truckers' Alex Debogorski; Shipping Wars' Roy Garber dies of heart attack
Trucking television news happy and sad drew headlines this year, as Ice Road Truckers returned for its 8th season and Shipping Wars lost one of its stars to a heart attack. Roy Garber, 49, died in January. In June, Overdrive talked to Alex Debogorski about the then-upcoming season of IRT.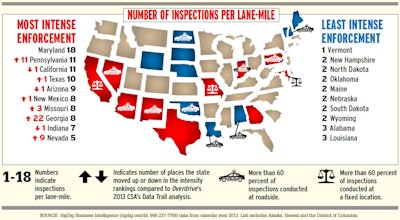 5. CSA: Where inspection action is, industry calls for removal of scores
Questions over the unreliability of and the suspect data used in the agency's Compliance, Safety, Accountability program rank at the top of owner-operators' concerns with the program. Overdrive Senior Editor Todd Dills posted in August a look — map included — of which states have the most intense enforcement environments. Citing the concerns over the unreliability of the rankings and the potential for third parties to use them against carriers, several trucking groups and one enforcement group have asked FMCSA to remove the scores from public view.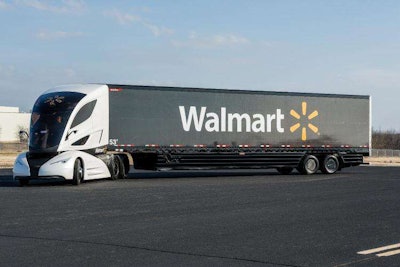 4. Photos: Walmart's futuristic concept truck, Western Star's Optimus Prime
Walmart pulled the curtain back on its WAVE concept truck at the Mid-America Trucking Show in March. Western Star also had on display at the annual trucking trade show its Optimus Prime tractor from the most recent installment of the Transformers movie series.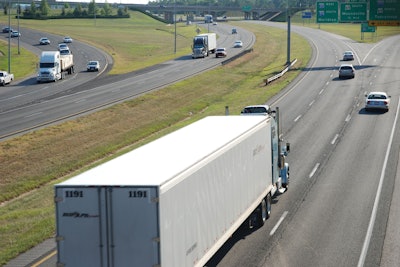 3. Speed limiter rule coming? DOT report says yes
FMCSA has in the works a rule to require the installation and use of speed governors or "limiters" on Class 8 trucks. Click here to read Overdrive's original article announcing the speed limiter rule, the projected publication date for which continues to be pushed back. Overdrive readers, however, say a rule mandating limiters is "not worth the hassle."
2. Electronic logging device mandate proposed: Independents' final straw?
A proposed rule to mandate use of electronic logging devices by truck operators was published by FMCSA in March. The 250-page document included four key elements: The mandate, the hardware requirements for the devices, measures to prevent driver harassment via ELDs and the required supporting documents drivers need to carry. A Final Rule based on the proposal is expected to be published in September, and the mandate will go into effect two years after its publication date. An Overdrive survey following the publication of the proposed rule showed that nearly three-quarters of independent drivers said they'd quit once the mandate took effect.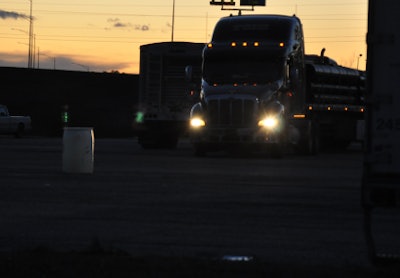 1. Restart rollback: Congress takes action to undo certain 2013 HOS regs
Congress followed through on teases from earlier this year and last year by including in its 2015 omnibus appropriations bill language suspending enforcement of the requirement that a driver's 34-hour HOS restart include two 1 a.m. to 5 a.m. periods and the once per week limit of the restart's use. The president subsequently signed the bill, making the stay of enforcement effective Dec. 16. The legislation also requires the agency to study the restart rules and provide Congress justification for their re-implementation.