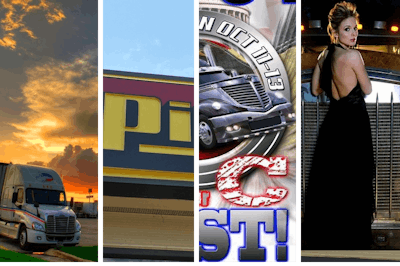 Below is a compilation of the top 15 most read stories on Overdrive in 2013. Drop a comment under the story to tell us what you think the top story of the year was.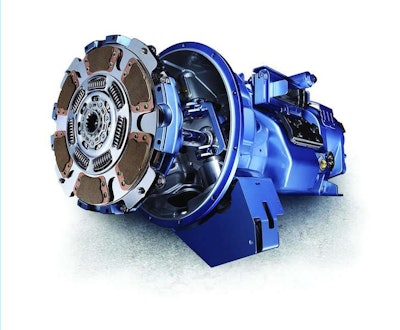 15. Auto vs. manual transmission: Data-driven tech better than complete control?
As the horizontal integration between drivetrain components — engines and transmission — becomes more popular and the data shared between the two becomes more useful, automatic transmissions are becoming more and more common in the trucking industry. Automatic transmissions allow drivers to be more productive and safer, manufacturers point out, but drivers say they like having complete control over their vehicle. Click here to see the first piece in the series that covers that debate, and click here for part 2: Will drivers com around on automatic transmissions?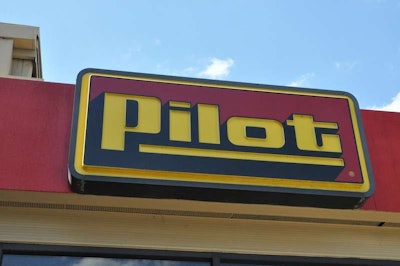 14. Pilot Flying J engaged in years of rebate fraud, feds say
Truck stop chain and fuel provider Pilot Flying J's headquarters in Knoxville, Tenn. were placed on lockdown April 15 when federal agents from the FBI and IRS raided the building and ordered non-essential employees to leave. Three days later, an affidavit filed by the FBI was unsealed, detailing allegations against the company that it had been systematically and intentionally defrauding some of its trucking company customers out of millions of dollars in owed rebate checks. Click here to see all of the coverage since April involving the Pilot allegations, including dozens of lawsuits — most of which have been settled — employees pleading guilty to fraud charges and Pilot CEO Jimmy Haslam detailing the action the company's taken to prevent similar problems from occurring again.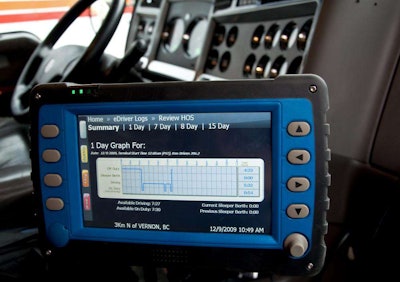 13. E-log mandate rule could come next week, driver coercion rule in March
The Federal Motor Carrier Safety Administration — including agency head Anne Ferro — has mentioned specific dates all year for the publication of the new electronic logging device mandate rule, and all of those dates came and went without a rule being published. This story, from earlier this month, said the Office of Management and Budget is still reviewing the rule. And again, Dec. 23 came and went without a rule. The rule now may not be published until after the new year. A story about the driver harassment-prevention component of the e-log mandate — a separate rulemaking — was also one of the most read stories of the year. Click here to see it.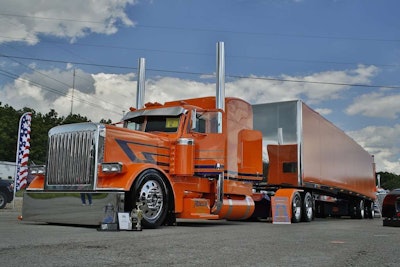 12. Trend Settin', Family Buziness crowned Pride & Polish national champs
Two trucks that stole the show all year in Overdrive's Pride & Polish competitions completed their circuit sweep by being named the national champs in Dallas at The Great American Trucking Show, where the Pride & Polish season ends each year. This story also included bits about the other two national champions — Bill Rethwisch's 2007 Peterbilt 379 and Josh Skidmore's 2007 Peterbilt 370 — along with a full winner's list from the show.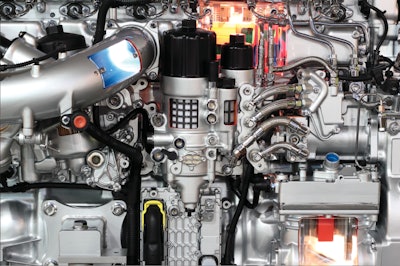 11. 13-liter vs. 15-liter: Which is right for you?
Overdrive Equipment Editor Jack Roberts in January detailed the rise of the 13-liter engine and how it came to rule the market. In a subsequent piece, he went in-depth on how you can choose whether it — or the once-king 15-liter engine — is right for your operation.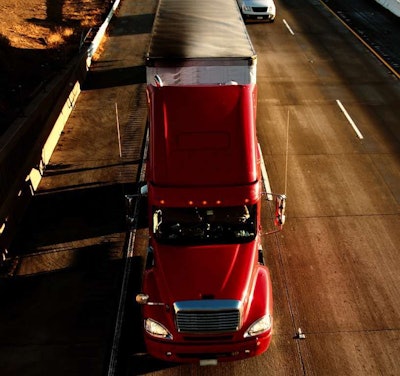 10. 5 things members of the general public don't know about truckers
Overdrive humor columnist and feature writer Wendy Parker wrote in September an advocacy piece about some misconceptions, incorrect stereotypes or just plain general ignorances about truck drivers and about the industry. She followed that piece up in October with a sequel— 5 more things members of the general public don't know about truckers.
9. Well-known custom truck builder, Texas fleet owner Bill Hall, Jr. dead after motorcycle wreck
Hall, owner of Bill Hall Jr. Trucking in San Antonio, died in October after the motorcycle he was riding was struck by his wife, who chased him and his girlfriend down in her Cadillac Escalade. Frances Hall was charged with murder afterward. Hall was a perennial competitor at Pride & Polish events with his baby blue Peterbilt.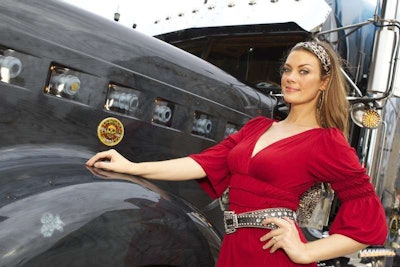 8. Black Pearl: Dallas model poses with famed pirate-themed Freightliner
In one of several model-and-truck photo features published in Overdrive since 2012, Dallas-based model Maggie Parks appeared with Bob Brinker's famed 2000 Freightliner Classic XL, based on the "Pirates of the Caribbean" movies.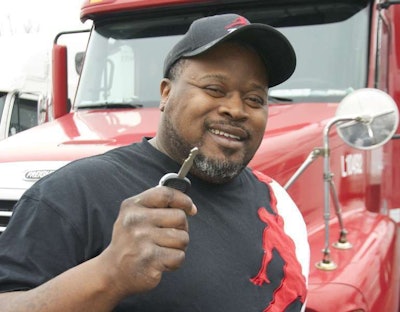 7. Easing into ownership: The successful path to a lease-purchase
The fail rate with lease purchases is high, according to sources in this story, so how can you make it work for you? This feature explores that, along with ways to help new owner-operators be successful, understand financing, go over contracts and learn about escrow accounts.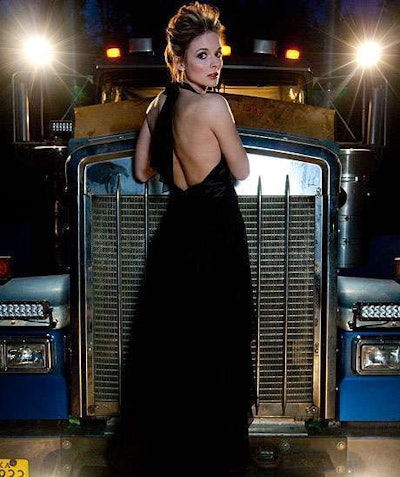 6. Back on the ice: Lisa Kelly's return to Ice Road Truckers
After a season-long hiatus, Lisa Kelly made her way back to the ice road for the most recent season of Ice Road Truckers. OD Senior Editor Todd Dills wrote an in-depth feature on Kelly, published in June, that explores her career and her interests outside of trucking. Another popular Lisa Kelly item of this year: OD's Jack Roberts had the chance to do an in-cab video interview with her in March — Click here to watch it.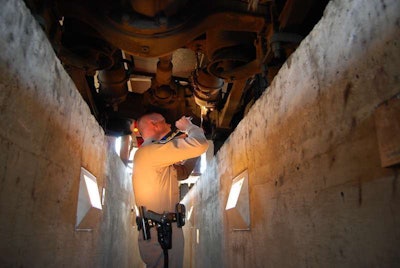 5. Hours of service, CSA top targets for House transportation committee
A new Congress took the reins in January, and the subcommittee responsible for overseeing trucking regulations and the Federal Motor Carrier Safety Administration outlined a few key areas where it planned to study, including the impact on the entire supply chain of hours of service and CSA.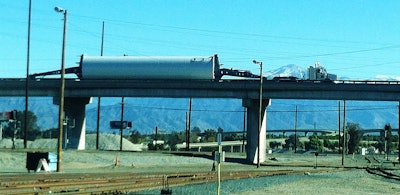 4. Get your load on!
In January, OD's Todd Dills ran in the Jan. 31 edition of his Channel 19 blog a couple of reader-submitted photos showing off some large or otherwise interesting loads hauled by readers. That led to a series that lasted all year, as four other Get your load on! posts were published in OD's Voices section. Click here to see them all. The first edition — published in the blog – also included some CB dialogue about a driver asking if anyone wanted a dog, shortly before disappearing from the air waves.
3. Operation Safe Driver inspection blitz starts Sunday, runs all next week
In a heads-up to truck operators, this story was published in October, warning drivers about the more than 1,245 locations in North America that would be stopping about 40,000 drivers, targeting unsafe driving — specifically, distracted driving — by truckers and four-wheelers.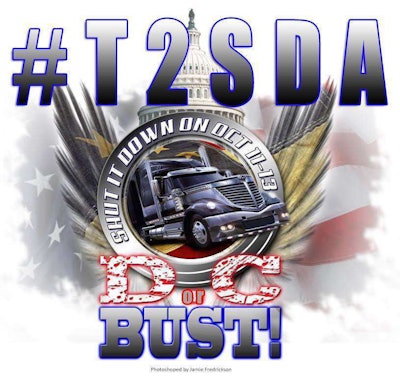 2.'Truckers Ride for the Constitution' details emerge
Much reader interest surrounded the trucker strike/convoy/protest that began as a social media rattling before expanding to a nationally covered event, gaining headlines and segments from the likes of Fox News, The Washington Post, Politico and more. The main event was supposed to be a rally/convoy that encircled the Capital Beltway in Washington, D.C., to interrupt traffic and get the attention of lawmakers. However, only a few dozen trucks showed for the event, largely deemed a bust by local and national media. Other Overdrive coverage included a list of the grievances from and background on the group's leaders, a bit about support for the shutdown waning, a roundup of Twitter coverage from the event and a blog post from Kevin Rutherford advising owner-operators to not shut down.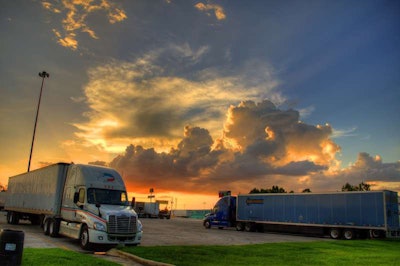 1. House bill would undo hours rule, reinstate previous restart provisions
Far and away, the new hours of service rule that took effect July 1 owned the spotlight in 2013 as far as trucking industry news is concerned. This story, published Oct. 31, details a bill introduced in the U.S. House that would revert the hours of service regulations back to pre-July 1 provisions until Congress can further study the rule. The Senate introduced its version of the bill this week. Other top hours of service stories from the year include coverage shortly after the rules took effect, in which enforcers and inspectors said the 30-minute break requirement had caused the most confusion so far, and ATA asking FMCSA to push back the hours of service rule's effective date until its court case had been decided. Here are a few other popular HOS-related headlines from the year: