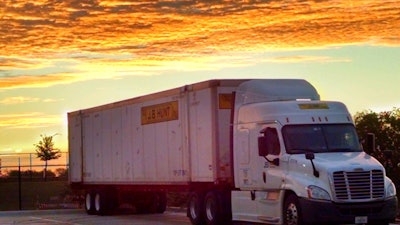 If 2020 turned the trucking world on its head, then 2021 required drivers to remain upside down, tie their hands together, and race amongst each other to cash in on a record-setting freight market during a supply chain crisis that became front page news.
While the pandemic went from a once-in-a-lifetime phenomenon to a fact of daily life, the White House changed hands, and a raft of new regulations and potential other changes washed ashore during a perfect storm of factors that pushed the industry to the brink while wages generally rose faster than any time in a generation.
Through it all, Overdrive has been there talking to drivers and hearing their stories in our usual contexts, like custom truck videos and profiles of niche hauling trades, and about the extraordinary, like a nationwide vaccine mandate and diesel fuel shortages. Here, we'll review the wild ride that was 2021 in hopes to give drivers a clearer view of what has changed, and what may lie ahead.
Even if 2021 hadn't brought a pandemic, vaccine mandates, and a historically tight freight market, it would have been a big year for us at Overdrive, as it marked 60 years since Mike Parkhurst founded the magazine as a sometimes tongue-in-cheek, gonzo entry into world of professional drivers and truck owners. Throughout the year, Overdrive reflected on Parkhurst's prolific career publishing the magazine, producing films, and even opening up a fantastically fancy Los Angeles resort for drivers that sounds today like something from a Quentin Tarantino movie. Find the entirety of our 60th-anniversary series via this link, with plenty in the way of lookbacks and updates of past coverage of issues and the trucking lifestyle. A few Overdrive Radio podcasts in that series in particular even made the final cut of the most-listened-to podcasts of the year.
In February, Overdrive Editors Todd Dills and Max Heine set out to explore concerns and frustrations with the FMCSA's DataQs system, which drivers and fleets frequently found clunky and unjust as the wait to have simple administrative errors during inspections removed from the record. So many in wait suffered detrimental effects on business prospects with adverse scoring in the Compliance, Safety, Accountability system and dings on drivers' Pre-Employment Screening Program reports.
Even with such frustrations, fleets and government appeared to get serious about the question of driver compensation. Dills and Heine ran a big survey on how drivers like to get compensated, long before the Biden Administration thought to do similar later in the year. The authors did the hard work of sussing out what type of pay structures best compensate drivers for a job that's as much lifestyle as work, looking at the promise of guaranteed pay in the face of uncertainty on the road, time-based pay as a hedge against detention, and why most leased owner-ops still prefer skin in the game with percentage pay.
In July, the Overdrive family was sad to see Heine retire, but this author, who started working at Overdrive in May, was grateful to have overlapped with the sage editor and to see him retire happy, healthy, and deeply admired by his colleagues and the readers he served for so long.
Moving on to the issues of the present, as one of the most fraught holiday shipping seasons ever finally wraps up, the warnings came in early this year about potential delays at the ports. Meanwhile, a semiconductor shortage hamstrung production of new trucks, and myriad other materials and manufacturing bottlenecks hampered new builds on trailers and just about everything else. Overdrive drilled down into what makes the intermodal hauling niche tick, and found out that with a bit of preparation, know-how, and some luck, haulers can cash in on fantastic rates at the ports.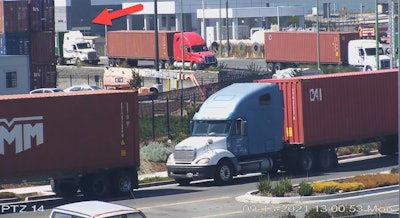 Overall, driver pay remained a bright spot around trucking that kept drivers coming back for more in a year that had no shortage of discouragement and uncertainty. Transportation and Labor Secretaries Pete Buttigieg and Marty Walsh wrote in favor of overtime pay for drivers, not required under current law in the Fair Labor Standards Act. Owner-operators even found an unlikely ally in the IRS, which found a simpler, more valuable way to calculate per diem tax breaks. But amid all the jockeying for drivers' favor, it turned out to be the good old market economy that lifted owner-operator wages up 10% to about $70,000 annually, something of a record average for that cohort, by mid-year. Contributor Gary Buchs chimed in throughout the year with tips on buying fuel and dealing with diesel aftertreatment "demons." In that same vein, the Partners In Business series offered regular check ins on how to run a smooth operation, even if it's just a one-truck gig.
But while money and that invisible hand spins the globe for anyone with bills or a family, 2021 laid bare another requirement from work that's just as important: Dignity and respect. Drivers, often regarded as over-regulated and under-paid, flocked to self-employment at a record-setting pace, reflecting best efforts to cash in on record rates. With the vaccine mandate, first announced in September, the divide between company driver and owner-operator became more apparent than ever.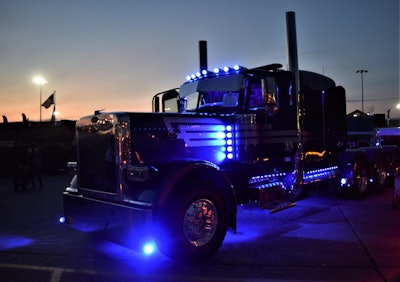 This year, regulations targeted the availability of production glider kits (even as Overdrive profiled some seriously cool glider kits) and mandated changes in U.S.-Canada border crossing requirements. President Joe Biden ordered California's main ports to stay open 24/7, but the trucking world responded to that news in unison, contending it will take more than just a wave of the administrative wand to cure port backlogs. Even now, California's ever-advancing slate of CARB regulations is raisin new constitutional/privacy concerns with its "smog check" program.
Supply chain issues became so bad, in fact, that when a major CPAP machine recall happened, many drivers couldn't find replacements to ensure compliance with treatment regimes required by their medical certification.
In November, a mysterious diesel fuel shortage cropped up out West and in Ohio, with no real explanation for the fight ever coming out. As for the "driver shortage," that shibboleth of fleet managers, Overdrive thoroughly debunked that notion from every angle, most recently with the help of MIT scientists discerning that drivers only average about 6.5 hours behind the wheel as hassles like truck parking and detention at warehouses eats up so much productivity.
Asked Overdrive Extra columnist "Long Haul Paul" Marhoefer, channeling one of those MIT analysts: How can drivers be both scarce and underutilized at the same time?
Also, in a year marked by extreme weather events confounding a pandemic, we sought legal advice on whether or not drivers can refuse to haul in bad weather.
Now, between Christmas and New Years, is a good time to remember that we stayed true to Parkhurst's original vision for Overdrive this year in that we had a lot of fun. Dills' and Matt Cole's dispatches from North Carolina and Iowa in-person and the virtual Pride & Polish truck show took an often humorous, and always personal look at the world of trucking up close. We spoke to a bonafide TV star with Ice Road Truckers' Lisa Kelly.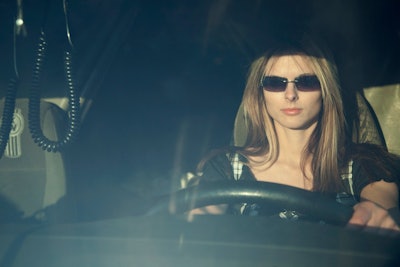 I wrote a review of a pretty silly trucking movie on Netflix and what it means for trucking. We checked in with a female-led team of drivers volunteering their time to help relieve the communities destroyed by deadly tornadoes in December.
Year 2021 may go down as yet another in which driver and broader supply chain issues crossed over into the mainstream of news and reporting. But Overdrive, in its decades-long quest to serve as the Voice of the American Trucker, is no stranger to these issues, and won't forget the men and women who make this an industry to be proud of. As politicians and businesspeople seek to fix trucking or save it, the new year marks as good a time as any for us to recognize you, and to thank you for all that you do for communities across the country.
Thanks for your hard work, thanks for hanging out with us and Happy New Year! Here's to a better year in 2022 made possible by our deeper understanding forged in 2021.
[Related: POLL -- Business outlook for 2022: what's your income expectation for the new year?]